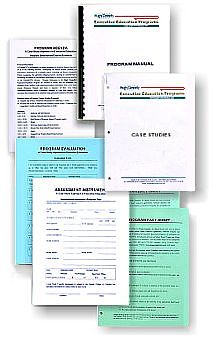 Your Need for Executive Education Programs.
The profile of a successful manager is a human resources expert and a labour relations specialist who knows the legislation, legal principles and policies which impact his or her sector, employer and job duties. This knowledge is seamlessly combined with the manager's experience and real life practice in resolving problems.
Hugh ConnellyLAW Executive Education Programs train and develop an organization's current and future leaders using a case study approach. Program Participants:

extract the relevant facts from "real life" case studies;
consult the Resource Manual for the applicable legislation, legal principles, policy and process;
discuss and decide, in small or large groups, what they would do and the reasons for their decision/action; and
assess their response after considering input from other Participants and the Program Leader.